On this day in 2008, Paul Newman, one of the leading movie stars of the 20th century, dies at the age of 83 from cancer at his home in Westport,
Connecticut
. In a career spanning more than five decades, Newman made over 65 movies, including the classics "Cool Hand Luke," "Butch Cassidy and the Sundance Kid," "The Sting" and "The Verdict." As reported in The
New York
Times, Newman's talent as an actor was drawn from his "physical grace, unassuming intelligence and good humor that made it all seem effortless."
Paul Leonard Newman was born on January 26, 1925, in Cleveland,
Ohio
, and raised in the nearby suburb of Shaker Heights. In high school, he acted in school drama performances and played football.
At age 18, Newman joined the U.S. Navy and served as a radioman/gunner on a torpedo plane during
World War II
. After the war, Newman attended Kenyon College on a football scholarship and continued to act. He graduated in 1949 and began performing with small theater companies. Following the 1950 death of his father, Newman briefly moved back to Cleveland to help manage his family's sporting goods store. After a stint at the Yale Drama School, Newman made his Broadway debut in "Picnic" in 1953. His silver-screen debut came a year later in "The Silver Chalice," which he later labeled the worst film ever made. Newman's first starring movie role was in 1956's "Somebody Up There Likes Me," in which he portrayed real-life boxer Rocky Graziano.
The famously blued-eyed Newman earned his first Academy Award nomination, for best actor, with his performance in the 1959 big-screen version of
Tennessee
Williams' "Cat on a Hat Tin Roof." He went on to collect lead-actor Oscar nominations for his work in seven other films: "The Hustler" (1961), "Hud" (1963), "Cool Hand Luke" (1967), "Absence of Malice" (1981), "The Verdict" (1982), "The Color of Money" (1986) and "Nobody's Fool" (1994). Of those nominations, he took home only a golden statuette for "The Color of Money." Additionally, he garnered an Academy Award nomination for best supporting actor for 2002's "Road to Perdition." Newman also earned an Oscar nomination for best picture with 1968's "Rachel, Rachel," in which he directed his wife, the actress Joanne Woodward (1930-).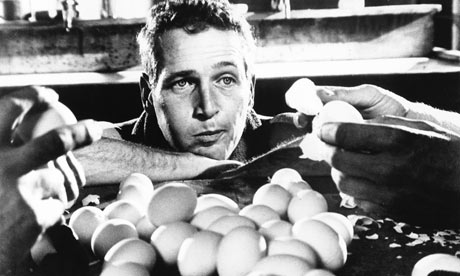 Among Newman's many other notable cinematic performances was 1969's "Butch Cassidy and the Sundance Kid," in which he teamed up with Robert Redford (1936-) to play a team of bank robbers in the Old West. The film was a commercial and critical success and won four Oscars. Newman and Redford collaborated again with 1973's "The Sting," in which they portrayed a pair of con men. The movie collected seven Academy Awards, including best picture, and was a big hit at the box office.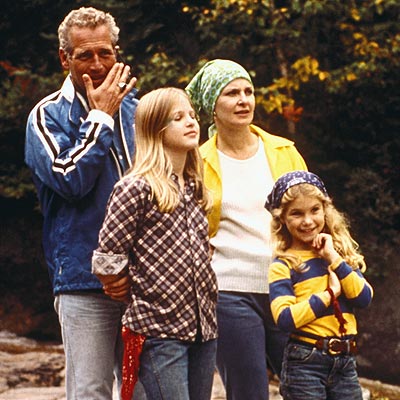 In addition to acting, Newman was known for his love of auto racing. After playing a professional race car driver in 1969's "Winning," he became passionate about the sport and competed in a number of races, including the prestigious 24 Hours of Le Mans, at which he took second place in 1979. In 1983, he co-founded a racing team with Carl Haas, Newman/Haas Racing (now Newman/Haas/Lanigan Racing).
Newman was also a noted philanthropist who launched a series of summer camps for sick children and founded a multi-million-dollar food business, Newman's Own, the profits of which go to charity.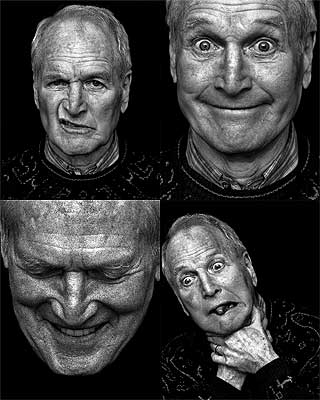 Taken from:
http://www.history.com/this-day-in-history/screen-legend-paul-newman-dies
[26.09.2012]