On this day in 1942, the Japanese infantry stage a major offensive against Allied troops in Bataan, the peninsula guarding Manila Bay of the Philippine Islands.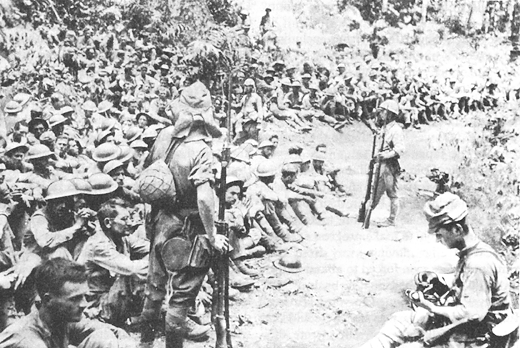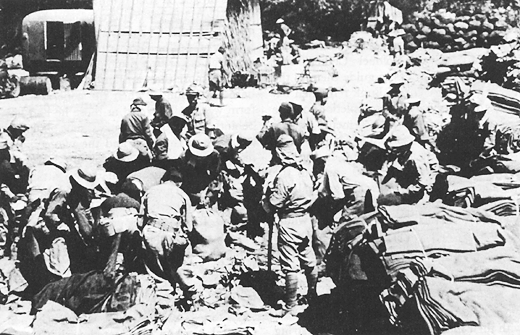 The invasion of the Japanese 14th Army, which began in December 1941 and was led by General Masaharu Homma, had already forced General
Douglas MacArthur
's troops from Manila, the Philippine capital, into Bataan, in part because of poor strategizing on MacArthur's part.
By March, after MacArthur had left for Australia on President Roosevelt's orders and been replaced by Major General Edward P. King Jr., the American Luzon Force and its Filipino allies were half-starved and suffering from malnutrition, malaria, beriberi, dysentery, and hookworm.
Homma, helped by reinforcements and an increase in artillery and aircraft activity, took advantage of the U.S. and Filipinos' weakened condition. The Japanese attack signaled the beginning of the end and would result, six days later, in the surrender of the largest number of U.S. troops in U.S. military history.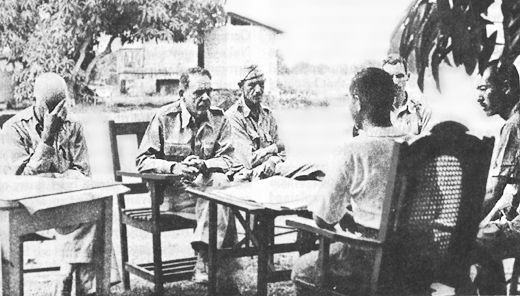 Taken from:
http://www.history.com/this-day-in-history/japanese-launch-major-offensive-against-bataan
[03.04.2014]