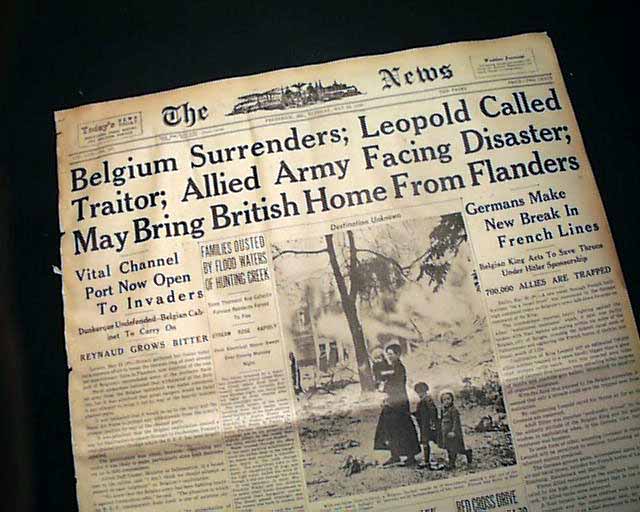 On this day in 1940, after 18 days of ceaseless German bombardment, the king of Belgium, having asked for an armistice, is given only unconditional surrender as an option. He takes it.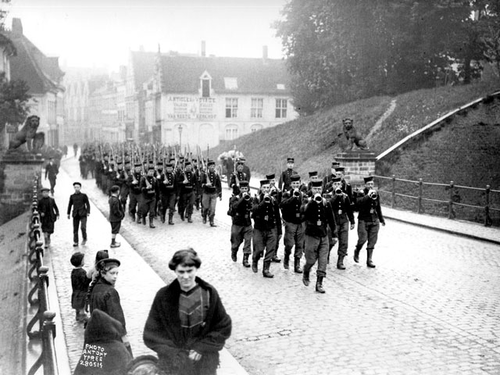 German forces had moved into Belgium on May 10, part of Hitler's initial western offensive. Despite some support by British forces, the Belgians were simply outnumbered and outgunned from the beginning. The first surrender of Belgium territory took place only one day after the invasion, when the defenders of Fort Eben-Emael surrendered.
Disregarding the odds, King Leopold III of Belgium had tried to rally his forces, evoking the Belgian victory during
World War I
. The Belgian forces fought on, courageously, but were continually overcome by the invaders.
By May 27, the king of Belgium, realizing that his army was depleted and that even retreat was no longer an option, sent an emissary through the German lines to request an armistice, a cease-fire. It was rejected. The Germans demanded unconditional surrender. Belgium's government in exile, stationed in Paris, repudiated the surrender, but to no avail. Belgium had no army left to fight. In the House of Commons, British Prime Minister
Winston Churchill
defended King Leopold's decision, despite the fact that it made the British troops' position, attempting to evacuate Dunkirk, in northern France, more precarious.
King Leopold refused to flee the country and was taken prisoner by the
Nazis
during their occupation, and confined to his palace. A Belgian underground army grew up during the occupation; its work including protecting the port of Antwerp, the most important provisioning point for Allied troops on the Continent, from destruction by the Germans.
Taken from:
http://www.history.com/this-day-in-history/belgium-surrenders-unconditionally
[28.05.2014]