The Washington Post publishes a 35,000-word manifesto written by the Unabomber, who since the late 1970s had eluded authorities while carrying out a series of bombings across the United States that killed 3 people and injured another 23. After reading the manifesto, David Kaczynski realized the writing style was similar to that of his brother, Theodore Kaczynski, and notified the F.B.I. On April 3, 1996, Ted Kaczynski was arrested at his isolated cabin near Lincoln, Montana, where investigators found evidence linking him to the Unabomber crimes.
Theodore John Kaczynski was born May 22, 1942, in Chicago. A talented math student, he entered Harvard University at age 16. In 1967, after receiving a Ph.D. in mathematics from the University of Michigan at Ann Arbor, Kaczynski was hired as an assistant professor at University of California, Berkeley. However, he resigned abruptly in 1969 and eventually began living as a hermit in a small Montana cabin that lacked electricity and running water. Kaczynski received occasional financial support from his family.
From 1978 to 1995, the Unabomber carried out 16 bombings and mail bombings across the U.S. and became the subject of a massive F.B.I. manhunt. The F.B.I. code named him UNABOM because his targets included universities and airlines. Over the years, his victims included professors, scientists, corporate executives and a computer store owner, among others.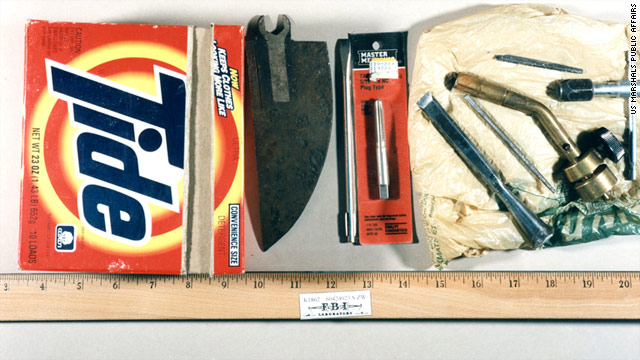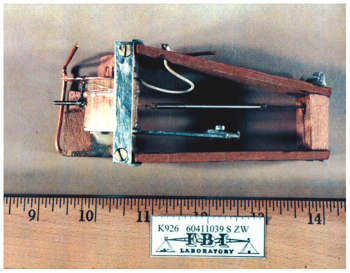 In June 1995, the Unabomber sent a 35,000-word anti-technology manifesto to The New York Times and Washington Post and said if it wasn't published he would continue his bombing campaign. On September 19 of that year, after discussions with the F.B.I. and Attorney General Janet Reno, the Post, in collaboration with the Times, published the manifesto, which railed against industrialized society. David Kaczynski suspected his older brother might be the Unabomber after comparing the manifesto to some documents written by Ted that David found in their mother's home.
In 1998, Kaczynski agreed to plead guilty and received four life sentences without the possibility of parole. He is serving his sentence at the supermax federal prison in Florence, Colorado.
Taken from:
http://www.history.com/this-day-in-history/newspaper-publishes-unabomber-manifesto
[19.09.2013]