On 19 July 1786
Graaff-Reinet
was established by the
Dutch East Indian Company (DEIC)
. The town was named after the Governor Cornelis Jacob van de Graeff and his wife Cornelia Reynet. Graaff-Reinet is the fourth oldest town in South Africa. It is well known as the home of magnificent examples of Cape Dutch architecture and over 220 heritage sites.
The town's early history can be traced back to the 1770s, when autonomous farms were set up in the Graaff-Reinet area by Boers trekking from the Cape Colony into the Eastern interior. Frequent battles over land and access to water occurred between the
Xhosa
and the Boers. The Cape government appointed an administrator and determined the borders of the region by 1786.
Farmers of Graaff-Reinet refused to comply with the laws of the Cape government and by 1795 had declared themselves a republic. In 1799 a revolt broke out which resulted in 20 men being imprisoned in the
Castle of Good Hope
. Another revolt broke out in 1801, but peace was restored in the region until 100 years later when Graaff-Reinet became the centre of British military activity at the outbreak of the
Second Anglo-Boer War
.
In 1901, eight Boer rebels accused of treason, murder, robbery and arson were tried, sentenced and executed in Graaff-Reinet.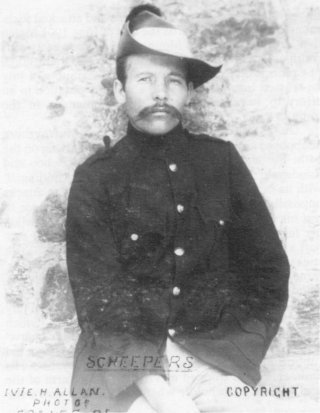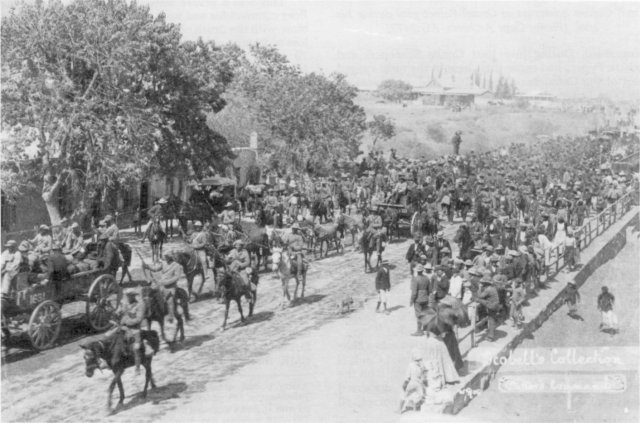 The town is surrounded by the Camdeboo National Park and located at the heart of the "Great Karoo".
A Town with Rich History: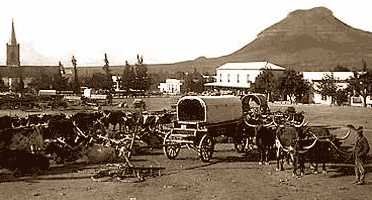 References:
Wallis, F. (2000)
Nuusdagboek: feite en fratse oor 1000 jaar, Kaapstad
: Human & Rousseau.
Anon, (n.d.),
'Graaf'
from
South African History Online
[online] Available at
www.sahistory.org.za
[Accessed: 15 June 2011]
Anon, (n.d.), 'Graaff-Reinet, Karoo,Eastern Cape, South Africa' from
Country Roads
[online], Available at:
countryroads.co.za
[Accessed: 15 June 2011]
Anon, (n.d.),
'Graaff-Reinet'
from
southafrica-travel.net
[online] Available at
www.southafrica-travel.net
[Accessed: 15 June 2011]
Anon, (n.d.),
'Graaff-Reinet - Richly Imbued with History, Nature & Beauty'
from
Graaff-Reinet
[online] Available at
www.graafreinet.co.za
[Accessed: 15 June 2011]
Taken from:
http://www.sahistory.org.za/dated-event/graaf-reinet-fourth-oldest-town-south-africa-founded
[19.07.2013]