It is an early example of the platform game genre, as the gameplay focuses on maneuvering the main character across a series of platforms while dodging and jumping over obstacles. In the game, Jumpman (since renamed Mario) must rescue a damsel in distress, Lady (now named Pauline) from a giant ape named Donkey Kong. The hero and ape later became two of Nintendo's most popular characters.
The game was the latest in a series of efforts by Nintendo to break into the North American market. Hiroshi Yamauchi, Nintendo's president at the time, assigned the project to a first-time game designer named Shigeru Miyamoto. Drawing from a wide range of inspirations, including Popeye, Beauty and the Beast and King Kong, Miyamoto developed the scenario and designed the game alongside Nintendo's chief engineer, Gunpei Yokoi. The two men broke new ground by using graphics as a means of characterization, including cut scenes to advance the game's plot, and integrating multiple stages into the gameplay.
Despite initial misgivings on the part of Nintendo's American staff, Donkey Kong proved a success in North America and Japan. Nintendo licensed the game to Coleco, who developed home console versions for numerous platforms. Other companies cloned Nintendo's hit and avoided royalties altogether. Miyamoto's characters appeared on cereal boxes, television cartoons, and dozens of other places. A lawsuit brought on by Universal City Studios, alleging Donkey Kong violated their trademark of King Kong, ultimately failed. The success of Donkey Kong and Nintendo's victory in the courtroom helped position the company to dominate the video game market from its release in 1981 until the late 1990s (1996-1999).

Development and release
As of the end of 1980 and the beginning of 1981, Nintendo's efforts to sell in the North American video game market had failed, culminating with the flop Radar Scope in 1980. To keep the company afloat, company president Hiroshi Yamauchi decided to convert unsold Radar Scope games into something new. He approached a young industrial designer named Shigeru Miyamoto, who had been working for Nintendo since 1977, to see if Miyamoto thought he could design an arcade game. Miyamoto said he could.[29] Yamauchi appointed Nintendo's head engineer, Gunpei Yokoi, to supervise the project.[30] Nintendo's budget for the development of the game was $100,000.[31] Some sources also claim that Ikegami Tsushinki was involved in some of the development.[32][33] They played no role in the game's creation or concept, but were hired by Nintendo to provide "mechanical programming assistance to fix the software created by Nintendo."[31]
At the time, Nintendo was pursuing a license to make a game based on the Popeye comic strip. When this fell through, Nintendo decided that it would take the opportunity to create new characters that could then be marketed and used in later games.[27][34] Miyamoto came up with many characters and plot concepts, but he eventually settled on a gorilla/carpenter/girlfriend love triangle that mirrored the rivalry between Bluto and Popeye for Olive Oyl.[24] Bluto became an ape, which Miyamoto said was "nothing too evil or repulsive". He would be the pet of the main character, "a funny, hang-loose kind of guy."[35] Miyamoto has also named "Beauty and the Beast" and the 1933 film King Kong as influences.[36] Although its origin as a comic strip license played a major part, Donkey Kong marked the first time that the storyline for a video game preceded the game's programming rather than simply being appended as an afterthought.[37] An unrelated Popeye game would eventually be released by Nintendo in 1982.
Yamauchi wanted primarily to target the North American market, so he mandated that the game be given an English title. Miyamoto decided to name the game for the ape, whom he felt to be the strongest character.[24] The story of how Miyamoto came up with the name "Donkey Kong" varies. A false urban myth says that the name was originally meant to be "Monkey Kong", but was misspelled or misinterpreted due to a blurred fax or bad telephone connection.[38] Another, more credible story claims Miyamoto looked in a Japanese-English dictionary for something that would mean "stubborn gorilla,"[30] or that "Donkey" was meant to convey "silly" or "stubborn"; "Kong" was common Japanese slang for "gorilla".[27] A rival claim is that he worked with Nintendo's export manager to come up with the title, and that "Donkey" was meant to represent "stupid and goofy".[39] Miyamoto himself stated that he thought the name would convey the sense "stupid ape".[40]
Miyamoto had high hopes for his new project. He lacked the technical skills to program it himself, so instead came up with concepts and consulted technicians to see if they were possible. He wanted to make the characters different sizes, move in different manners and react in various ways. Yokoi thought Miyamoto's original design was too complex.[41] Another idea Yokoi suggested was to use see-saws to catapult the hero across the screen; this was too difficult to program. Miyamoto then thought of using sloped platforms, barrels and ladders. When he specified that the game would have multiple stages, the four-man programming team complained that he was essentially asking them to make the game repeatedly.[42] Nevertheless, they followed Miyamoto's design, creating about 20,000 lines of code.[43] Yukio Kaneoka composed a simplistic soundtrack to serve as background music for the levels and story events.[1][44]
Hiroshi Yamauchi thought the game was going to sell well and called Minoru Arakawa, head of Nintendo's operations in the US, to tell him. Nintendo's American distributors, Ron Judy and Al Stone, brought Arakawa to a lawyer named Howard Lincoln to secure a trademark.[45]
The game was sent to Nintendo of America for testing. The sales manager hated it for being too different from the maze and shooter games common at the time,[46] and Judy and Lincoln expressed reservations over the strange title. Still, Arakawa swore that it would be big.[45] American staffers asked Yamauchi to change the name, but he refused. Arakawa and the American staff began translating the storyline for the cabinet art and naming the other characters. They chose "Pauline" for the Lady, after Polly James, wife of Nintendo's Redmond, Washington, warehouse manager, Don James. Jumpman was eventually renamed Mario for Mario Segale, the office landlord.[47] These character names were printed on the American cabinet art and used in promotional materials. Donkey Kong was ready for release.[48]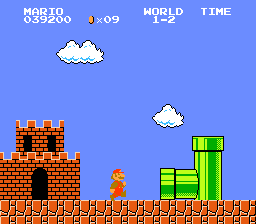 Stone and Judy convinced the managers of two bars in Seattle, Washington, to set up Donkey Kong machines. The managers initially showed reluctance, but when they saw sales of $30 a day—or 120 plays—for a week straight, they requested more units.[49] In their Redmond headquarters, a skeleton crew composed of Arakawa, his wife Yoko, James, Judy, Phillips and Stone set about gutting 2,000 surplus Radar Scope machines and converting them with Donkey Kong motherboards and power supplies from Japan.[50] The game officially went on sale in July 1981.[51]
In his 1982 book Video Invaders, Steve Bloom described Donkey Kong as "another bizarre cartoon game, courtesy of Japan".[52] Donkey Kong was, however, extremely popular in the United States and Canada. The game's initial 2,000 units sold, and more orders were made. Arakawa began manufacturing the electronic components in Redmond because waiting for shipments from Japan was taking too long.[53] By October, Donkey Kong was selling 4,000 units a month, and by late June 1982, Nintendo had sold 60,000 Donkey Kong machines overall and earned $180 million.[51] Judy and Stone, who worked on straight commission, became millionaires.[53] Arakawa used Nintendo's profits to buy 27 acres (11 ha) of land in Redmond in July 1982.[54] The game made another $100 million in its second year of release,[55] totaling $280 million[56] (equivalent to around $650 million in 2011).[57] It remained Nintendo's top seller into summer 1983.[58] Donkey Kong also sold steadily in Japan.[59] In January 1983, the 1982 Arcade Awards gave it the Best Solitaire Videogame award and the Certificate of Merit as runner-up for Coin-Op Game of the Year.[60]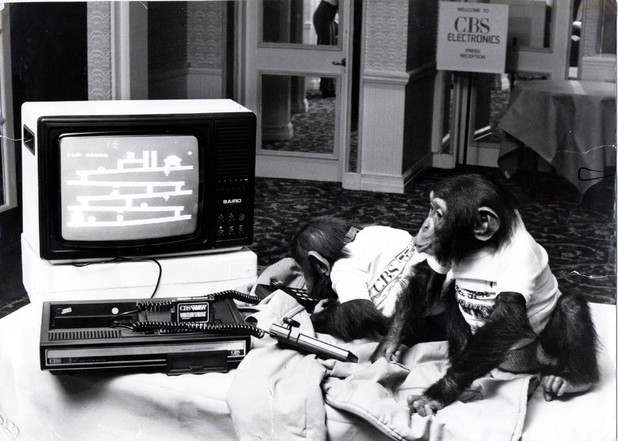 Mario first debuted as "Jumpman" in the arcade game Donkey Kong on July 9, 1981.[17] He is shown as a carpenter that has a pet ape.[18] The carpenter mistreats the ape, so Donkey Kong escapes and kidnaps Jumpman's girlfriend, originally known as the Lady, but later named Pauline. The player must take the role of Jumpman and rescue the girl. The character was later renamed "Mario" in the 1982 arcade game Donkey Kong Junior, the only game in which he has ever been portrayed as an antagonist. In the 1983 arcade game Mario Bros., Mario and his younger brother Luigi are portrayed as Italian-American[10] plumbers[19] who have to defeat creatures that have been coming from the sewers below New York. Their surname was "Mario", resulting in Mario's full name being first given here as "Mario Mario".[20]
Taken from:
http://en.wikipedia.org/wiki/Donkey_Kong_%28video_game%29
[09.07.2013]